by Stephanie (Toddler's Parent)
North Seattle has lots of great neighborhoods for trick-or-treating. In fact, Zillow named Laurelhurst, Phinney Ridge, Ravenna, Madison Park, and Wedgwood as the top spots in the city! We are also lucky to have several community-organized Halloween events going on in our area, so take your pick!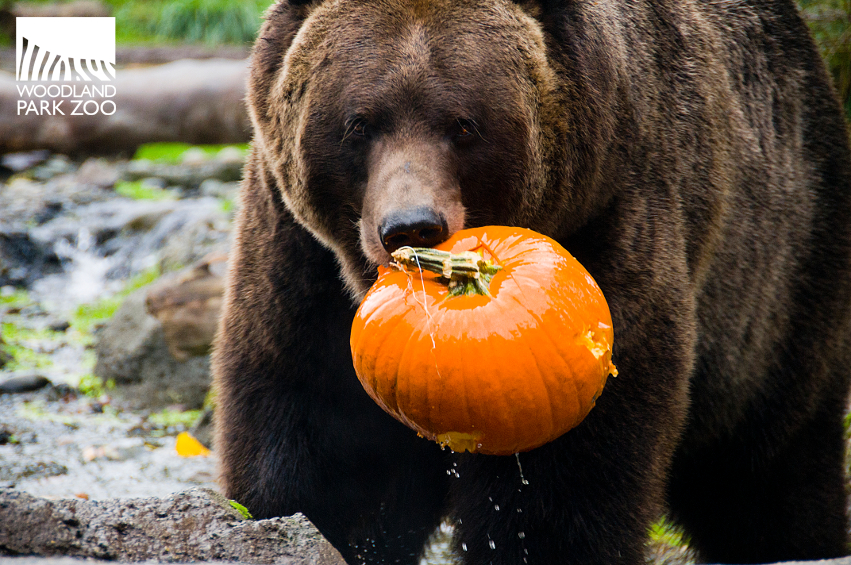 ---
Woodland Park Zoo: Pumpkin Bash
5500 Phinney Ave. N.
WHEN: October 28 and 29, 2017 from 9:30 a.m. – 3:00 p.m.
COST: Regular Zoo Admission or Free with Membership
Visit the zoo for trick-or-treating, family-friendly Boomazium fun (including storytelling and puppet shows), and pumpkins for the animals.
---
University Village: Halloween Trick-or-Treat
2623 NE University Village St #7
WHEN: October 31, 2017 from 4:00 p.m. – 6:00 p.m.
COST: Free
Visit many University Village stores and restaurants for Halloween candy for kids — and some treats for parents too!
---
Northgate Mall: Halloween Boo Bash and Trick-or-Treating       
401 N.E. Northgate Way

WHEN: October 31, 2017 from 4:00 p.m. – 7:00 p.m.
COST: Free
Come to the Ben Bridge Court inside Northgate Mall in costume and be ready for spooktacular fun and surprises!
---
And if you are up for venturing out a little further from North Seattle…
Capitol Hill: Hilloween
Mitchell Activity Center (1701 Broadway) and Broadway between Pike & Pine
WHEN: October 28, 2017 from 12:00 p.m. – 6:00 p.m.
COST: Free
Circus-themed indoor carnival featuring live performances and fun games and activities.  The carnival concludes with a traditional costume parade led by a marching band. Trick-or-treating to follow between Pike and Pine starting at 3:00 p.m.